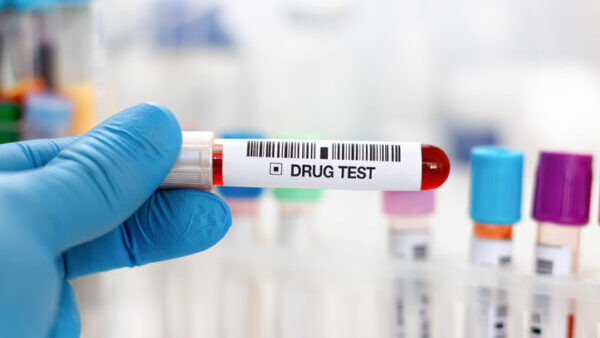 HARRISBURG – The Senate Health and Human Services Committee Tuesday approved legislation introduced by Sen. Doug Mastriano (R-33) that could save lives by expanding fentanyl testing in Pennsylvania.
"Fentanyl is a scourge in our commonwealth, a threat in our communities and a danger for residents," Mastriano said. "Testing for fentanyl can mean the difference between life and death. This bill could save the lives of many Pennsylvanians."
Senate Bill 683 would require general acute care hospitals to test for fentanyl and xylazine when treating a person who is receiving a standard, five-panel urine drug screening. A regular opioid test does not currently test for fentanyl and xylazine.
Fentanyl is the No. 1 cause of death for Americans ages 18-45. The fentanyl overdose crisis has affected communities across Pennsylvania.
Xylazine is a lethal tranquilizer that is increasingly being mixed with other illegal drugs – including methamphetamines, cocaine and counterfeit drugs such as Xanax – leading to additional overdose deaths.
A recent Epic Research study showed only 5% of toxicology screens currently test overdose patients for fentanyl. The percentage is even smaller for xylazine testing.
Rapid fentanyl and xylazine testing already exists. Three low-cost reagents have been approved by the U.S. Food and Drug Administration (FDA) that can be used with a chemical analyzer to determine if an individual has either drug in his or her system. Hospitals without chemical analyzer equipment can use widely available testing strips.
"The tools already exist to test for fentanyl and xylazine," Mastriano said. "This is a commonsense proposal to potentially save the lives of overdose victims."
Fentanyl and xylazine testing can alert the patient, doctor, provider or parents of the patient about the dangerous situation and prompt a prescription for naloxone.
Testing can save additional lives by motivating the patient to dispose of counterfeit pills and alert friends who also may be using them. It also can lead patients to connect with drug abuse treatment options.
Testing enhances public safety by helping law enforcement in the apprehension and prosecution of drug dealers, and generating more accurate information about overdoses, which can be used to shape public policy.
Laws containing provisions similar to those in Senate Bill 683 recently were enacted in California and Maryland.
Mastriano's bill now heads to the full Senate for consideration.
Constituents of the 33rd District can learn more about Mastriano by visiting his website at SenatorMastriano.com or following him on Facebook at Facebook.com/SenatorDougMastriano.
Media contact: Josh Herman
717-787-9603