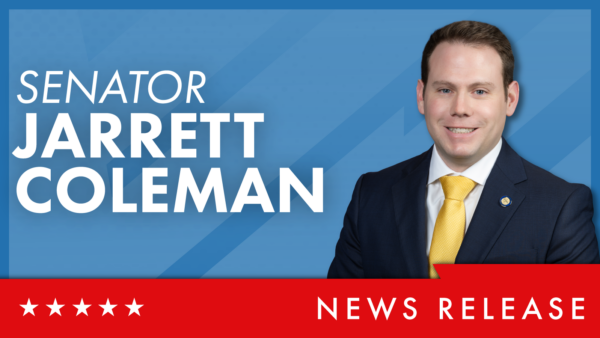 HARRISBURG – The state Senate today approved a measure proposed by Sen. Jarrett Coleman (R-16) that would enable the commonwealth and its taxpayers to evaluate the effectiveness of a more-than $500 million state tax program targeting economic development investments in Allentown.
"When Pennsylvania taxpayers have seen a half-billion dollars invested in a program, they deserve to know if their tax money is being well spent," Coleman said. "Transparency is an essential component in the effort to establish a system of accountability."
Pennsylvania's Neighborhood Improvement Zone (NIZ) program was first established by law in 2009. State and local taxes collected within the NIZ are used to repay debt service and bonds issued by the Allentown Neighborhood Improvement Zone Development Authority to fund various economic development projects within the zone, including the PPL Center arena.
More than $500 million has been invested in Allentown's NIZ during the past decade.
Despite the large sums of money passing through the program, Pennsylvania taxpayers have been left in the dark regarding the specific sources of revenue.
A state law was changed in June 2021 to prevent the public disclosure of this information. Coleman has been fighting to reverse this change.
The Senate today approved Senate Bill 757, which includes a provision championed by Coleman to ensure the public can access key financial information about Allentown's NIZ.
When the NIZ program first was established, estimates suggested it would have no negative impact on tax revenues. That conclusion assumed the NIZ would attract new economic development projects and businesses. The NIZ instead has in some cases resulted in businesses relocating from one municipality to another with no discernible net gain to the local economy.
"The only way taxpayers will know if this tax program is working or failing is if they have access to this vital information," Coleman said. "The data will tell a story about whether this program is delivering on its promise. The public and lawmakers should be able to see this information so we can reevaluate the program."
Senate Bill 757 with Coleman's provision now heads to the state House of Representatives for consideration.
Residents who want to learn more about Coleman can visit his website at www.SenatorColeman.com, follow him on Facebook at www.Facebook.com/SenatorJarrettColeman and sign up for email newsletters at www.SenatorColeman.com/eNewsletters.
CONTACT: Leo Knepper