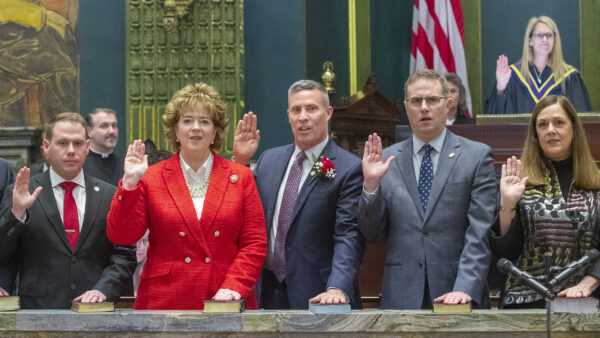 HARRISBURG – State Sen. Greg Rothman was sworn in today in a Capitol ceremony to represent the 34th Senate District, which covers all of Perry County, most of Cumberland County and northern Dauphin County.
Rothman was elected to the Senate in November after representing the 87th Legislative District in the House of Representatives.
"I am honored to represent the people of Central PA," Rothman said. "As Senator, I will work hard to defend freedom, limit the growth of government, and make Pennsylvania a better place to live, work and raise a family."
Senator Rothman's website is www.SenatorRothman.com.
CONTACT: Morgan Wagner