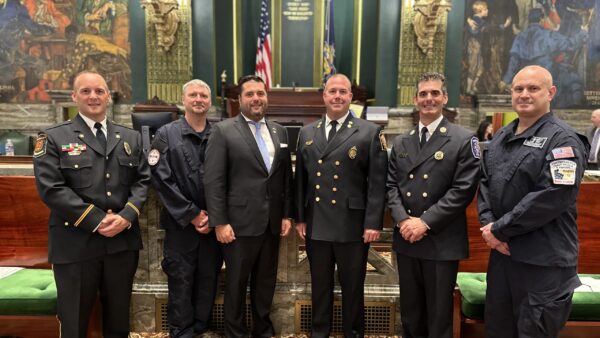 HARRISBURG – Legislation to create a western Pennsylvania urban search and rescue task force was approved by the Senate Veterans Affairs and Emergency Preparedness Committee today, according to Sen. Devlin Robinson (R-37), who sponsored the bipartisan bill with Sen. Jay Costa (D-43).
"The Fern Hollow Bridge collapse showcased our region's need for a more efficient emergency response," Robinson said. "Residents in western Pennsylvania should not have to rely on a search and rescue task force that is six hours away. When it comes to emergencies, time is valuable."
Senate Bill 792 would establish a Pennsylvania Urban Search and Rescue task force, based in Allegheny County, to assume primary coverage in the western part of the state. Under the legislation, no coverage or resources will be utilized from eastern Pennsylvania, but instead requires the creation of a second major task force.
The bill now heads to the Senate for consideration.
CONTACT:
Allison Dutrey