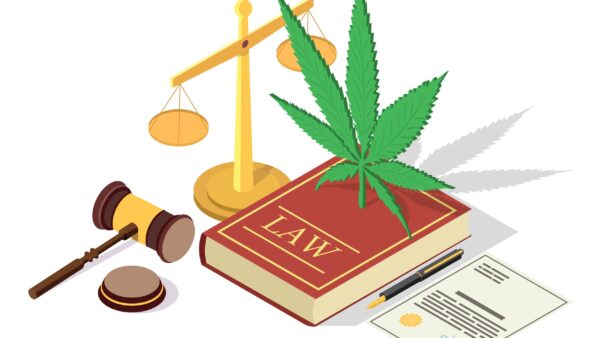 HARRISBURG – Sens. Dan Laughlin (R-49) and Sharif Street (D-3) have introduced bipartisan legislation, Senate Bill 846, to legalize adult use of marijuana in Pennsylvania.
"Legalized adult use of marijuana is supported by an overwhelming majority of Pennsylvanians and this legislation accomplishes that while also ensuring safety and social equity," said Laughlin. "With neighboring states New Jersey and New York implementing adult use, we have a duty to Pennsylvania taxpayers to legalize adult-use marijuana to avoid losing out on hundreds of millions of dollars of new tax revenue and thousands of new jobs."
SB 846 addresses safety by setting the minimum marijuana consumption age at 21 years old and providing appropriate deterrence to keep marijuana out of the hands of anyone under 21. Additionally, law enforcement would be given the means to adjudicate driving under the influence and the authority to pursue and eradicate any illicit market. Furthermore, the legislation will ban any marketing directed toward children and would set workplace requirements regarding marijuana use for all those operating in good faith.
Regarding social equity, this legislation would grant licenses to sell marijuana to social and economic equity applicants while providing room for new and existing licensees to ensure demand in Pennsylvania is met. Moreover, it expunges non-violent marijuana convictions for medical marijuana patients, which has also been championed in a bipartisan fashion, and goes further to expunge all non-violent marijuana convictions.
"We have a unique and singular opportunity to correct decades of mass incarceration, disproportionate enforcement against marginalized communities, the criminalization of personal choice and the perpetuation of violence, which all materialized from the failed war on drugs," Street said. "Legalizing the adult use of cannabis will help us fully and equitably fund education, lower property taxes, and address a variety of community needs throughout Pennsylvania."
SB 846 also looks to strengthen Pennsylvania's robust agricultural industry by empowering farmers and craft growers across the state to engage in the cultivation of marijuana in a manner that is safe and regulated. Additionally, it would allow Pennsylvania's medical marijuana patients to grow a limited number of cannabis plants from their home for personal use to help ease the cost and accessibility burdens that still exist for this important medicine.
During state budget hearings held in 2021, the Senate Appropriations Committee was told by the Pennsylvania Independent Fiscal Office that legalized adult-use marijuana could generate $400 million to $1 billion in new tax revenue for the Commonwealth.
For more state-related news and information, constituents can visit Laughlin's website at www.senatorlaughlin.com or follow him on Facebook and Twitter @senatorlaughlin.
Contact: David Kozak 717-787-8927