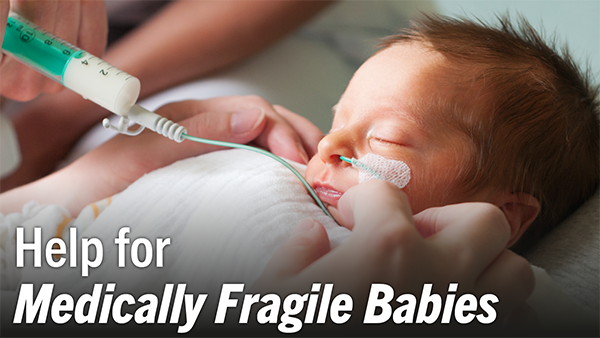 HARRISBURG – The Senate passed legislation sponsored by Sen. Michele Brooks (R-50) that would provide critical care for medically fragile babies by granting them access to pasteurized human donor milk.
Senate Bill 500, also known as Owen's Law, would require Medical Assistance coverage for medically prescribed pasteurized human donor milk in both inpatient and outpatient settings for children who are less than a year old. The donor milk must be obtained from a milk bank licensed in Pennsylvania or through a hospital licensure process in accordance with the Keystone Mother's Milk Bank Act of 2020.
In very low birth-weight babies and other medially compromised infants, donor milk provides powerful, unparalleled protection against serious health complications that can lead to longer hospital stays, multiple medical and surgical procedures, readmissions, lifelong disability or even death.
"Owen – whose family lives in Indiana, Pa. – was born at a gestational age and birth weight slightly below hospital criteria that would have made him eligible to receive human donor milk. Owen sadly passed away after contracting a serious gastro-intestinal inflammation. Had my bill already been enacted, Owen would have received donor milk because of his birth symptoms and medical needs," Brooks said.
Donor milk is also medically prescribed for children with heart problems and certain serious health care issues, including neonatal abstinence syndrome, which occurs when infants are exposed to opioids or other substances of abuse in utero. As a result, the use of donor milk is a proven, cost-effective way to improve health outcomes and lower health care costs.
To qualify for coverage, the child's mother must be medically or physically unable to produce breast milk in an amount needed to meet the child's needs.
Owen's Law would help infants who are unable to thrive on commercially available specialty formula or who have medical conditions that require human milk. It would provide significant health benefits for the most medically fragile and vulnerable babies in the commonwealth.
Having received unanimous support from the Senate, the bill now moves to the House of Representatives for consideration.
CONTACT: Adam Gingrich, 717-787-1322