(HARRISBURG) – In the near future, State Senator Ryan Aument (R-36) intends to introduce legislation that would create a universal Education Savings Account (ESA) for parents and students to utilize during the ongoing COVID-19 pandemic.
According to Aument, his proposal will be similar to previous ESA bills that have been circulated in the General Assembly in that it will utilize a universal fund intended to give parents the flexibility to send their child to a school that they feel best suits their child's individual needs.
"I recognize that parents will not always agree with the decisions made by their local school board," said Aument. "As we approached the new school year, I've heard from many parents who genuinely disagree with the decisions being made by their school districts, especially when it comes to COVID-19 policies. While it is imperative that we empower local officials to make decisions and create policies that they believe will best serve the unique needs of their communities, it is also important that we empower parents with the ability to choose where to send their children to school, especially when the decisions made by the school board create concerns surrounding the health and academic success of children."
Aument has long been a supporter of both school choice for families and local decision making throughout the COVID-19 pandemic.
"If school boards or other local officials feel strongly about implementing a COVID-19 mitigation policy to keep their community safe, they should be the ones to make that decision – not the state," said Aument. "At the same time, if a parent feels strongly that the decision their local school district has made is not in the best interest of their own child, they should have the opportunity to send their child to a school that better meets their health, safety, and academic needs. The goal is to empower Pennsylvania families."
Aument has circulated a co-sponsor memo urging his colleagues in the Senate to join him in creating this opportunity for families in the Commonwealth.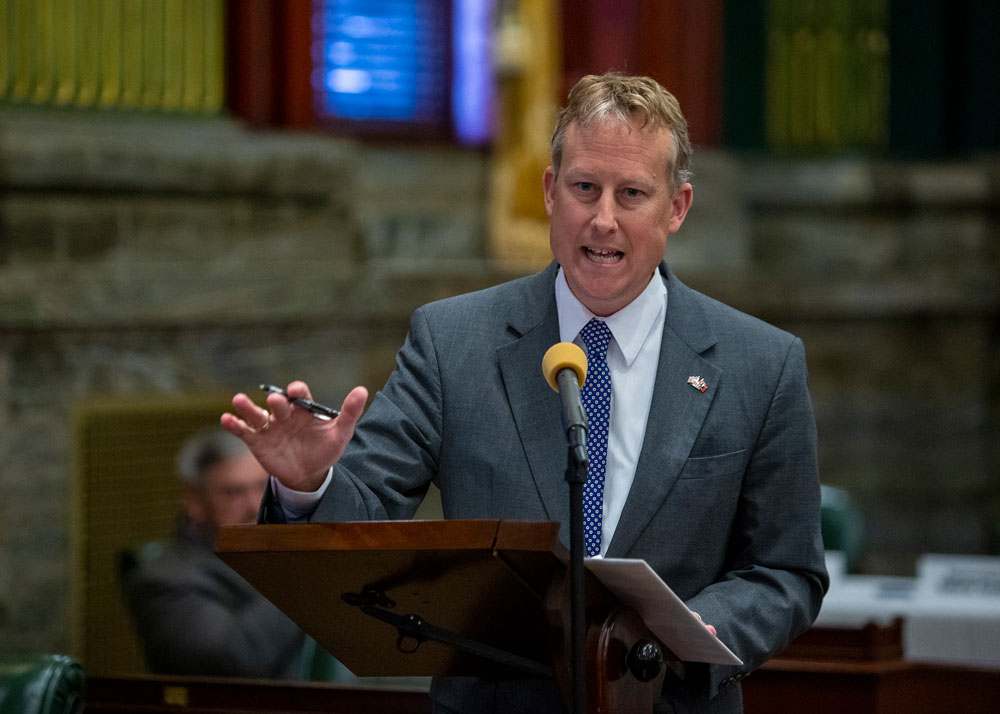 Senator Ryan P. Aument (R-36) speaks at a Senate Education Committee meeting at the Capitol in April of this year.
CONTACT: Stephanie Applegate (717) 787-4420